Mostly frequently, Seneca's engagements have arisen in the context of major federal environmental statutes, such as the Clean Air Act; the Clean Water Act; the Resource Conservation and Recovery Act (solid waste); the Comprehensive Environmental Response, Compensation, and Liability Act (Superfund); the Federal Insecticide, Fungicide, and Rodenticide Act (pesticides); and regulations related to other environmental concerns, such as management of underground storage tanks. Seneca has also worked on mobile source enforcement cases, as well as some major oil spills and explosions.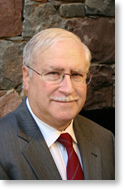 Robert H. Fuhrman
has over 30 years of experience performing analytical studies, including assessments of:
The economic benefit a corporation, municipality, or individual may have obtained due to alleged noncompliance with environmental requirements;
Entities' and individuals' ability to pay civil penalties and to afford necessary pollution control expenditures, including the costs of injunctive relief;
Valuation of mitigation projects that may qualify for reductions in monetary fines; and
Application of published regulatory agency civil penalty policies to case facts.
Mr. Fuhrman has worked on over 250 economic benefit cases and has performed ability to pay calculations in over 30 cases. As a result, he is very familiar with the financial methods, computer models, and decision matrices that U.S. EPA uses to calculate:
The economic benefit of alleged noncompliance (EPA's "BEN" model);
A corporation's ability to pay civil penalties (its "ABEL" model) and similar models dealing with the financial capability of municipal entities, including sewage treatment plants, ("MUNIPAY') and individuals ("INDIPAY");
The value of "supplemental environmental projects" that might be used to offset a portion of monetary penalties (EPA's "PROJECT" model); and
The "gravity" or "environmental harm" resulting from alleged violations pursuant to EPA's statute-specific civil penalty policies.
His background includes an MBA from Harvard Business School; undergraduate training in economics (24 semester hours) and political science (27 semester hours) at Columbia College, of Columbia University; seven years of experience as an economist at the U.S. Environmental Protection Agency; three years as chief financial officer of a major trade association; 14 years in economic and financial consulting firms based in major U.S. metropolitan areas; and 14 years of experience as Principal and CEO of Seneca Economics and Environment, LLC. He testified in court settings nine times, provided over 30 depositions, and authored over 30 articles, primarily on subjects related to the use of economics and corporate finance in environmental enforcement cases. While employed by EPA in Washington, D.C. from 1977 to 1983, Mr. Fuhrman served as an economist on the Agency's Energy Policy Staff, acting chief of the Industrial Analysis Branch of the Economic Analysis Division, acting director of that division, and as a special assistant to the Deputy Administrator.

Depending on client needs, Mr. Fuhrman may be assisted in individual engagements by highly regarded independent consultants, including: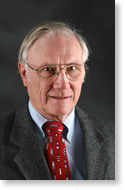 Paul R. Ammann, who earned both a B.S. and an M.S. in Chemical Engineering from the Massachusetts Institute of Technology. Mr. Ammann co-founded The Brattle Group, Inc., an economic, financial, and environmental management consulting firm. At Brattle, his primary consulting practice focused on environmental matters, including hazardous waste, air, and water pollution control projects; evaluation of emerging environmental processes; and due diligence related to environmental issues. He also served as a consulting or testifying expert in approximately 30 environmental civil penalty cases. Immediately prior to Brattle, Mr. Ammann worked on engineering aspects of many hazardous waste related engagements through Putnam, Hayes & Bartlett, Inc., another consulting entity.

During the first 25 years of Mr. Ammann's professional career, he worked in industry, including as Director of Engineering and Technology at Charles River Associates, Inc., a management consulting firm; Director of Process Technology at Kennecott Corporation; as a Group Leader at Avco Corporation; and as a Project Engineer at both Union Carbide Nuclear Corporation and Stone & Webster Engineering Corporation. Mr. Ammann has testified both in depositions and at trials.

In recent years, Mr. Ammann has evaluated sewer and wastewater collection technologies and their investment and ongoing operations and maintenance costs for modest sized towns on Cape Cod, Massachusetts. He participated in town advisory panel working groups that considered alternatives for improving water quality in local saltwater bays, inlets, and freshwater ponds impared by the discharge of nutrients from human activities into groundwater.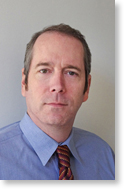 John Downie, who earned an MBA in Finance from the William E. Simon Graduate School of Business Administration of the University of Rochester. Prior to becoming an independent consultant, Mr. Downie worked for two nationally recognized economic consulting firms, Putnam, Hayes & Bartlett, Inc., and The Brattle Group, Inc. He also worked for a financial advisory company that specializes in the power industry and corporate and municipal finance issues. At the latter firm, he was a financial advisor to the public utilities commission of a major state on its issuance of asset-backed securities and helped to negotiate bond ratings with multiple Wall Street financial institutions.

As a consultant, Mr. Downie has developed complex spreadsheets and financial models for use in many different contexts, including banking, product liability, financial planning related to electric utilities, valuation of complex financial assets, and breach-of-contract litigation. Given the depth of Mr. Downie's financial expertise, he worked closely on several cases with the co-author of a highly regarded graduate level textbook on corporate finance.

Mr. Downie provided litigation support in many cases and has worked with Mr. Fuhrman on environmental cases since the mid-1990s. On two engagements while working closely with Mr. Fuhrman, Mr. Downie created financial models for analysis of the economic benefit of alleged noncompliance of public utilities subject to rate of return regulation.

During recent years, Mr. Downie has been Seneca's primary economic analyst in mobile source enforcement cases. '

He has written standalone expert reports and provided significant assistance to attorneys in settlement negotiations.

---

Working together, these three individuals can provide a unique ability to assist defendants in understanding and in appropriately responding to major aspects of plaintiffs' claims in environmental enforcement cases.


Selected Publications
"Perspectives on the U.S. Environmental Protection Agency's Treatment of Ability-to-Pay Cases," Environmental Liability, Enforcement and Penalties Reporter, April 2009. Click here.

"Will Massey Energy Company Suffer Severe Penalties in Clean Water Act Case?", Daily Environment Report, September 26, 2007; and reprinted in Environment Reporter, September 28, 2007. Click here.
"EPA's Recent 'Final Action' on the BEN Model," published in the November/ December 2005 issue of Trends, a bimonthly publication of the American Bar Association's Section on Environment, Energy, and Resources. Click here.

"Explanation of Recent Settlement in U.S. v. Allegheny Ludlum" (co-authored with John Downie), published in two different Bureau of National Affairs' publications, Daily Environment Report and Environment Reporter, both on April 29, 2005. Click here.
"U.S. v. The New Portland Meadows Deviates from 'BEN' Methodology," Environment Reporter, December 19, 2003. Click here.
"EPA's Penalty Calculation Model Must Be Fairly and Fully Reviewed," Legal Backgrounder (a publication of the Washington Legal Foundation), May 18, 2001. Click here.
For a complete list of Robert H. Fuhrman's publications, click
here
.